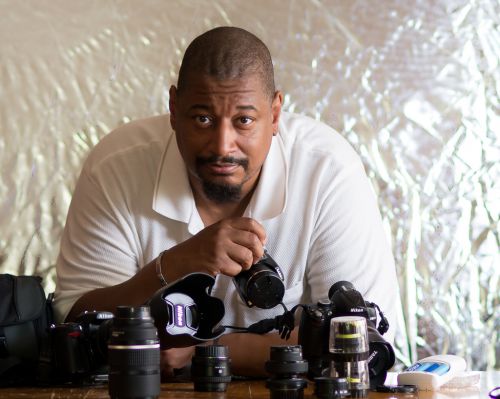 For me, being a photographer is all about storytelling and seeing the world through my clients' eyes. It's about capturing special moments in time, to be enjoyed for all time. Little did my father know that sharing his love of people, the arts, and giving me my first camera at age nine, would set my course as a life-long artist and photographer.
All the steps needed for taking an idea from concept to reality is nothing new for me. Having worked for nearly twenty-two years as a visual, left-brained person in the right-brained field of project management. From initial design to tangible result, I've always used my innovative and creative thinking, learned through art and photography to solve many unique challenges. The preparation learned from project management helps with knowing the importance of keeping tasks focused and well organized.
All of my experience combined with more than thirty years of study and incredible training opportunities, with leading commercial and non-commercial artist, have led me to embrace my role as an artistic "people photographer". Whether it's a wedding, special event or a portrait, I specialize in capturing particular looks or signature expressions that tell a story beyond the photograph itself. My personal goal is to create one of a kind works of art, and heirlooms for each one of my clients, to be cherished forever.
I'm a believer that every picture tells a story, if you'd like to discuss how you want your story to be told with me, CLICK HERE.