At the end of the year, I wrote a piece for LinkedIn called "Be Careful of the Source You Listen To" about misinformation from traditional mainstream sources.  In short, a writer for Brides.com quoted a single source in response to the question, "What kind of equipment do you use?". The source responded, "They should say either Cannon or Nikon, which are the most readily available professional cameras available".  The writer tried to give subtle hints that they knew nothing about this subject through the misspelling of Canon, as well as asking the single worst question to ask your potential wedding photographer.  I'm saddened that brides read this website piece and took it for gospel.
For the sake of full disclosure for weddings, my primary cameras are Nikons, which means that the article mentioned above does not tarnish my image in any way.  However, I want clients to have the whole story, and there are many other photographers that use a rainbow of other camera brands and produce fantastic work.  These 4 questions will start a much better conversation with a potential photographer for your wedding or any other event than the misguided attempt of Brides.com.
What is your photographic style?

I believe that wedding photographs are timeless reminders of a couple's love and their special day.  For that reason, the way that a photographer shoots your wedding should correspond to the style that you desire.  There is a lot of debate about how many styles there are, and I will address the subject of style deeper in a future article, but here are the key 3 styles: Photojournalistic, Editorial, and Classic
Photojournalistic style is shot in a spontaneous way with the eye towards telling the story of the day through imagery composition, emotion and without direction.

Editorial style resembles what you might see in a glossy fashion magazine with emphasis placed on clothing, scene, lighting and most importantly pose.

Classic style is based on capturing who is attending the event through a series of posed combination or group photographs.

May I see your portfolio?

Having someone describe a style is much different than seeing it for yourself.  Like the spouse that we choose, some photographers are more suited for us more than others.  A photographers use of light, shadow and angle can be as singular as the person that we marry.  Looking at a portfolio allows someone to see if the way a photographer shoots is suited to your expectations and aesthetic.  Reviewing the entire portfolio also can give insight into a photographer's experience — are the images from the same wedding — are there a variety of locations, situations, people?  When looking at a portfolio, the number one question you should ask yourself is if you would be happy with photographs captured that same way, to share with friends, family and to look back upon for years to come?
Do you have insurance?

Unfortunately, there are unforeseen events that happen, even on a wedding day.  Insurance becomes one of those things that no one wants to talk about until the unfortunate happens.  Photographers usually have both automobile and equipment insured and that covers them.  So that the client is protected as well, their photographer should also have General Liability and Professional Liability Insurance.
General Liability covers accidental or preventable occurrences associated with wedding coverage photography.  This type of insurance is required more and more by popular reception halls, golf courses, and even some churches.  
All a couple needs to do is search the internet for "bad wedding photography" to see the need for Professional Liability Insurance.  
Reputable photographers depend upon delivering a product that makes their clients raving fans of their work; insurance is there, just in case the unexpected happens.
How would you handle ______,
(your weddings extreme situation)?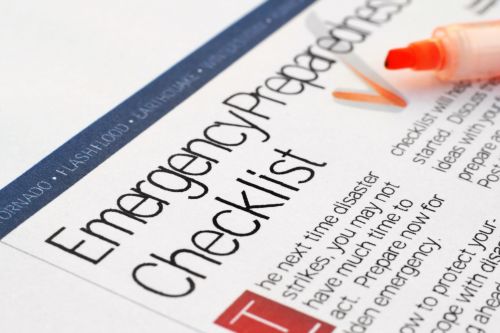 I'm not sure if I've ever seen a wedding that didn't have a challenge or two?  Whether it's dark churches, cantankerous clergy, very bright sunlight, extreme weather, large groups or any number of other circumstances.  Talk with a photographer for a while, and you can hear tons of stories about when things went wrong.  The important part of all of those stories is how the photographer made it work anyway.  As professionals, we know contingency and backup plans are what differentiate a hiccup from a tragedy.  Backup cameras, extra lighting knowing the location or similar experience are all tools that photographers use to make their work seamless and smooth to you, the client.
Notably missing from this list are terrible questions about specific kinds of equipment, because a look at the portfolio will tell you if they use their equipment well.  Also missing are any questions about price, because you deserve the best that you can afford, but you do get the level that you pay for.  You will be kidding yourself if you believe that you're going to get a Rolls Royce for the price of a Ford.
As stated several times, these are conversation starters, but the conversation is important.  The interaction between you and your potential photographer lets you know if there is chemistry.  You'll learn about how a photographer works, thinks and maybe get a little insight to how weddings look so flawless in albums.